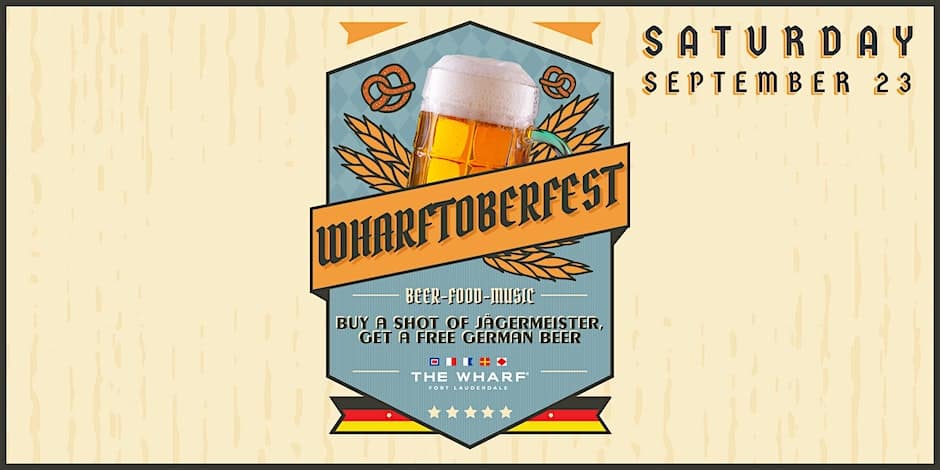 Looking for an elevated Wharftoberfest experience? Make The Wharf Fort Lauderdale your destination! We're amping up the merriment by dialing up the authentic German feels to a whole new level. Trust us, you'll be scrambling to don your Lederhosen or Dirndl once the Oktoberfest spirit kicks in. Your run-of-the-mill Oktoberfest can't hold a candle to our Wharftoberfest bash. So gather your squad and brace yourselves for an unparalleled experience at The Wharf Fort Lauderdale.
What Will Be Featured At Wharftoberfest?
Unleash your fun side The Wharf FTL's Wharftoberfest! Immerse yourself in authentic Munich festivities with our German-themed decorations and bursts of vibrant colors across the venue. Embrace your inner Bavarian and don't miss out on the chance to create memories that'll last a lifetime. Make sure to capture the moments with a few selfies and give those at home a sneak peak into the epic celebration they're missing!
If you're looking to create epic Oktoberfest memories, don't miss your chance to snag a Jägermeister shot, along with a free German brew from us! No more waiting, sprint over to the Wharf Fort Lauderdale, and let's raise our glasses to unforgettable moments! Here's to one heck of a shindig, PROST!
Get psyched for a flavor bash at Wharftoberfest! Prepare yourself for an epicurean extravaganza as we bring you Redcow BBQ, Knotty Burgers, The Piefather, Crème de la Crêpe, and Los Altos Taqueria, all ready to tantalize your tastebuds. Get set to indulge in a delicious mix of tempting tacos, perfect pizzas and so much more!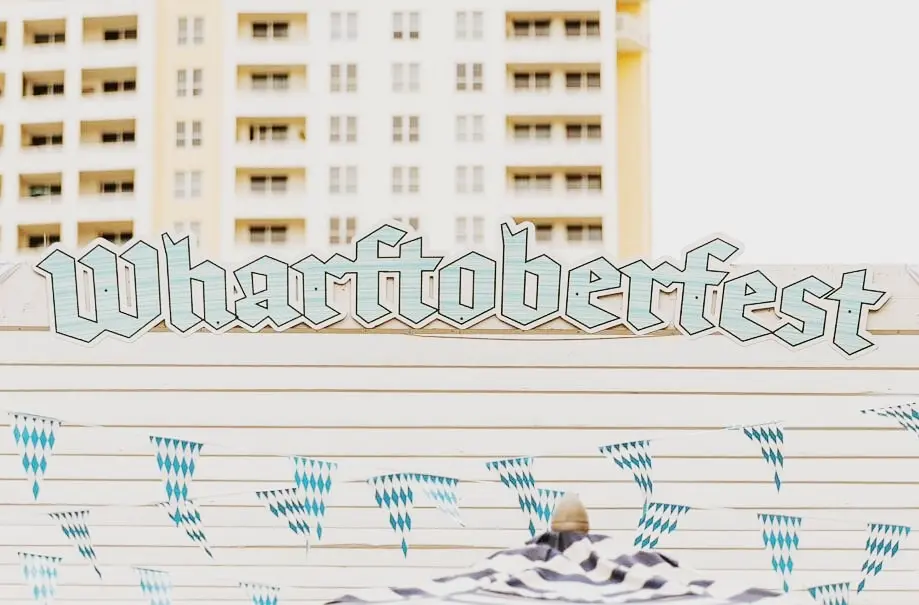 Get ready to party at Wharftoberfest, a festive celebration of Germany's rich culture and history, all happening at The Wharf Fort Lauderdale on September 23rd. People from every walk of life come together for a non-stop party full of delectable food, thrilling entertainment, and lively merrymaking. Dance till you drop, indulge in scrumptious cuisines, and create unforgettable memories. It's an Oktoberfest celebration like no other. See you there!
To RSVP for Wharftoberfest at The Wharf Fort Lauderdale, click here.
To see a list of upcoming events for sign up at The Wharf Fort Lauderdale, click here.
Details:
The Wharf Fort Lauderdale
20 W Las Olas Blvd, Fort Lauderdale, FL 33301
(954) 372-7606