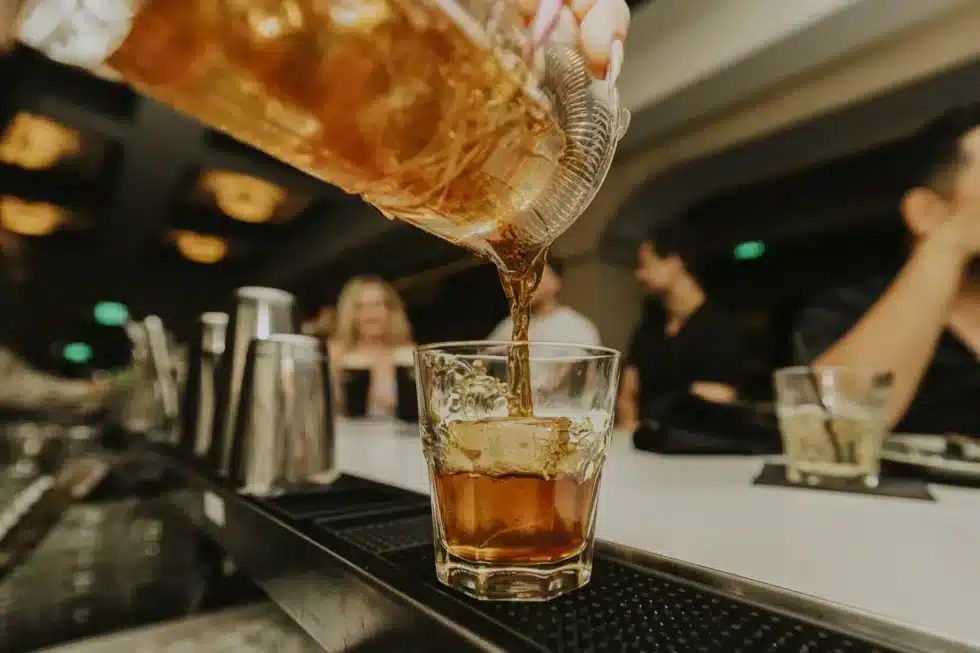 A series of whiskey dinners will soon be hosted at JohnMartin's Irish Pub & Restaurant, providing whiskey lovers an exceptional culinary experience. The dinners are set to feature a selection of 5 rare premium blends from the brand of the evening, special 5 course, pre-fixe dinners and opportunities for socializing amongst your fellow whiskey lovers.
Whiskey Dinner With Glenfiddich And The Balvenie
The series will commence on Wednesday, May 10th with the featured brands Glenfiddich and The Balvenie. Our interactive whiskey dinner will give you an unrivaled tasting experience with brand ambassadors of JohnMartin's guiding you through the complex flavors and history these rich spirits have from their origins to the present day. Arrival time is 7 PM for socializing and mingling, with a 7:30 PM sitting for the dinner.
Whiskey Dinner With Jack Daniel's
Join us at your favorite Miracle Mile pub for a very special Whiskey Dinner with Jack Daniel's. Guests will be greeted by a welcoming and intimate atmosphere, setting the tone for the evening. Time for socializing will be allocated at 7 PM with a 7:30 PM sitting for dinner. Those in attendance should expect a 5 course pairing menu with rare blends of the infamous whiskey brand to bring a smile to their face. Enhancing the moment there will be ambassadors of JohnMartin's explaining the history of the spirit to help you feel immersed in the world of Jack Daniel's. It will be a memorable occasion to taste and learn about the subtle nuances of each blend under the expert guidance of the restaurant's knowledgeable staff.
To see a list of upcoming events at JohnMartin's Irish Pub & Restaurant, click here.
To make a reservation at JohnMartin's Irish Pub & Restaurant, click here.
Details:
JohnMartin's Irish Pub & Restaurant
253 Miracle Mile, Coral Gables, FL 33134

(305) 209-0609